Macro trends and micro solutions in mixed-use projects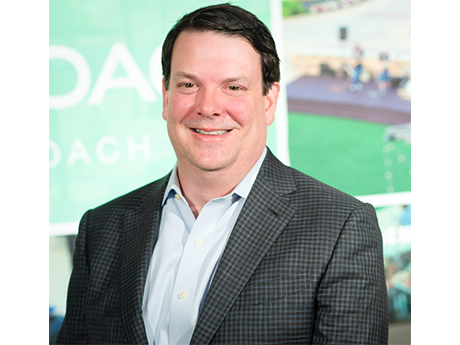 With the pandemic-related disruptions fading over time, the retail sector has recovered impressively. Capitalizing on a flight to quality, 2021 ushered in a dramatic increase in deal flow and revealed surprising resilience after an unusually difficult 18-24 months. While variations from market to market and sector to sector remain, the general mood among retail and mixed-use developers is one of well-founded optimism. The pandemic has brought about changes in how spaces are used and prioritized, and it has also accelerated existing trends. Perhaps the most notable acceleration is the pressure on anchor-dependent enclosed malls. The continued loss of so many square meters (some experts have predicted we could lose more than half of traditional malls in the next decade alone) has prompted retailers to seek buyers in new formats and locations. This phenomenon has also spurred innovation in more diverse layouts and co-location options.
One of the biggest opportunities for growth is in lifestyle centers. Since our first lifestyle center development in the late 80s, we have always sought to evolve retail, even if that includes self-disruption. The way we defined Lifestyle Centers when we developed Saddle Creek in Germantown, Tennessee, is not the way we would define Lifestyle Centers today. As we continue to adapt to consumer trends, we are constantly looking for ways to help our tenants prosper and increase their sales.
The growing focus on mixed use is driving developers to look for different ways to add new uses and complement their retail business with synergistic components that drive traffic and increase results. In some cases, this means adding residential concepts, bringing in more service uses and increasing experiences – whether through restaurants, entertainment or events. In others, it means converting existing retail GLA into offices or rezoning underused parking to add multi-family housing.
One of the most intriguing and creative adaptations we are exploring is the possibility of introducing micro-achievement hubs into new and existing lifestyle hubs. The concept we envision is a micro-distribution center of approximately 10,000 square feet that would function as an add-on amenity for tenants. At a time when e-commerce numbers continue to grow steadily, albeit challenged by earnings, the ability of smaller retailers to access this kind of fulfillment infrastructure is attractive, if not game-changing. While big brands like Target have the capital and square footage to fulfill 95% of orders through their existing stores and infrastructure, with significant savings for their e-commerce, mom-and-pop retailers and native concepts Emerging digitals may find expanding into brick-and-mortar for the first time to be difficult and expensive. If we can help our customer, the retailer, maximize their sales in any format, it's a win/win/win for retailers, owners/operators and ultimately customers.
Robotic micro-fulfillment options, unlike traditional fulfillment centers, can fit into a second-generation store and process hundreds of millions of dollars worth of products. This option can offer many potential benefits to retailers. National retailers who want to locate merchandise closer to their stores and shoppers would benefit, as well as digital native brands or small family stores who need a distribution option they otherwise wouldn't have without. significant capital expenditure. At a time when prime industrial space has become expensive, adding micro-distribution centers to the lifestyle center environment makes sense on many levels. For digital native brands, this would allow facilities-based lifestyle centers to function as a place for the buy-on-line, pick-up-in-store model, as well as an innovation-friendly incubator for consumers. emerging concepts and products. Retail tenants would also benefit from greater flexibility with footprints and square footage requirements, as an onsite micro-distribution center would allow them to optimize their in-store inventory.
While specific structural and operational details should be fine-tuned, the overall concept of the micro-fulfillment center envisions a space that accommodates automation, vertical storage and fulfillment, and still fits into a relatively modest in context and design for a lifestyle center environment. . The potential exists for a hybrid installation behind a more traditional retail storefront. Whatever form the finished product takes, the adaptation of micro-execution associated with new and emerging retail formats and mixed-use environments will almost certainly become more commonplace in the years to come.
From offering last mile support to small business incubators to optimizing retail store space for maximum sales, the concept of micro-fulfilment certainly seems like an ideal solution for the current retail environment. Faced with the growing demand for e-commerce, we cannot fight it. We need to embrace e-commerce and improve the bricks and mortar for retailers.
Supply chain delays and an evolving industry landscape that is increasingly attracting digital native brands that desire a physical presence create a set of circumstances in which traditional definitions and assumptions are challenged. Lines are blurring between different industry segments and developers, and owners and operators are becoming more creative in exploring new formats and opportunities. Lifestyle centers are poised for a resurgence and reinvention, and micro-achievement presents a bright future.
— Josh Poag is President and CEO of Poag Shopping Centers, a Memphis-based retail management company that operates 12 lifestyle centers in multiple markets across the country.