New bus stops behind Kansas City, Missouri Mall worry some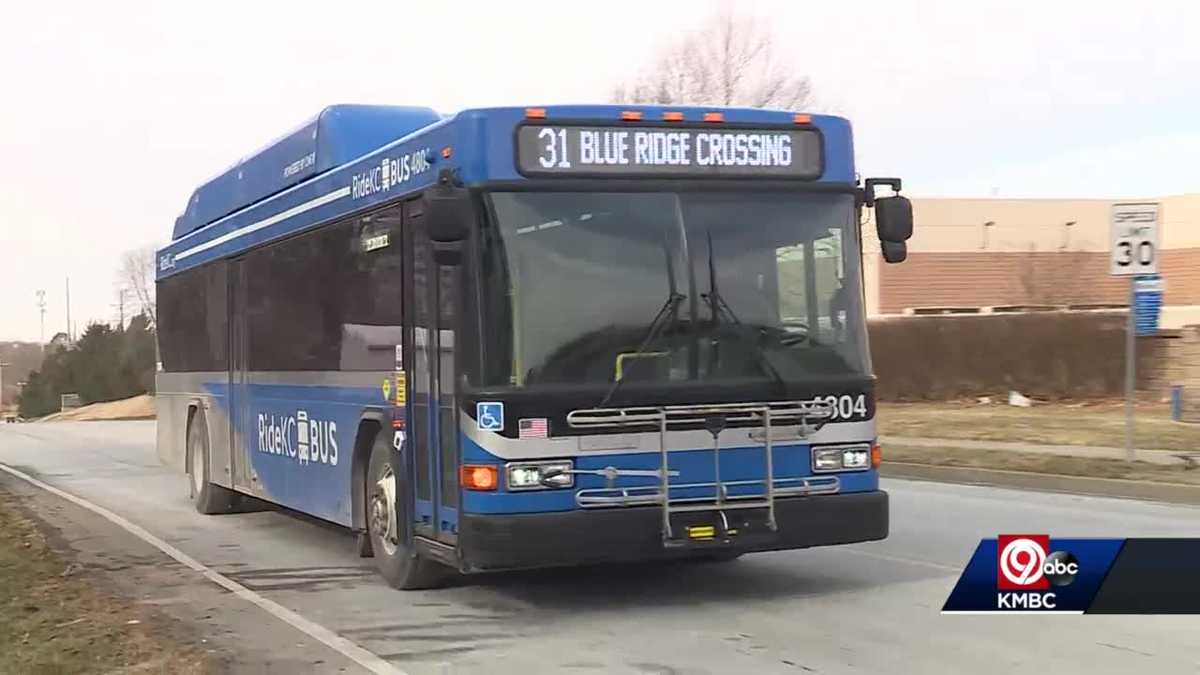 Kim Rector is campaigning for change after what she saw in her backyard in the first week of the New Year. His security camera captured a man urinating, garbage left on the ground and a crash between a car and a bus a few feet from his home. Shopping carts are also blocked across the street. The stop serves six bus lines behind the Blue Ridge Crossing Mall in Kansas City. The stop moved after Walmart terminated a lease with KCATA to house three stops on the property. The retailer cited safety concerns for customers and workers as the reason for the move. The rector said the issues just moved to the back of the mall, now next to his house. noted. "There are too many different routes here. I don't think this is the place for it." Bus riders KMBC spoke to on Thursday agreed, saying they would prefer stopping far from homes. "If I'm okay with that house over there, or that house right there, who's going to break in eventually?" Said a bus driver named October. "It's nothing more than a big inconvenience. for the city. "On Thursday, a Walmart spokesperson declined to make a statement on the situation, but said there were no plans to relocate bus stops to the original locations on the property. A spokeswoman for the Kansas City Area Transportation Authority released a statement to KMBC: "KCATA has been advised by Walmart of the need to relocate the RideKC bus stop, which serves a large number of transit customers. Because the change needed to be made quickly, the first step was to assess the areas near Blue Ridge Crossing that would still allow us to provide customers with access to jobs, health care and shopping. From there we contacted associations of owners, grocery stores, churches, restaurants and other businesses near stops to find the best transit stop locations for all stakeholders. "The stops were ultimately chosen because they provide a safe stopover point for bus operators, continuous customer access to the ping center sho, and there are sidewalks available. RideKC's security team will continue to monitor new transit stops, providing an increased presence in the Blue Ridge Crossing area. "Stops will be reassessed in April when RideKC changes routes for the revamped RideKC Next system."
KANSAS CITY, Missouri –
Kim Rector is campaigning for change after what she saw in her backyard in the first week of the New Year.
Her security camera captured a man urinating, garbage left on the ground and an accident between a car and a bus a few feet from her home.
Shopping carts are also blocked across the street.
"It's completely dangerous," she said.
Rector and his neighbors face the challenges of a new bus stop along 43rd Street, just behind Walmart and other stores. The stop serves six bus lines behind the Blue Ridge Crossing Mall in Kansas City.
The stop moved after Walmart terminated a lease with KCATA to house three stops on the property. The retailer cited customer and worker safety concerns as the reason for the move.
Rector said the issues just moved to the back of the mall, now next to his house.
"I think it's too big a bus hub," she said. "There are too many different roads here. I don't think this is the place for it."
Bus riders KMBC spoke to on Thursday agreed, saying they would prefer stopping far from homes.
"If I'm in that house right there, or that house right there, who's going to break in eventually?" said a bus driver named October. "It's nothing more than a big inconvenience for the city."
On Thursday, a Walmart spokesperson declined to make a statement on the situation, but said there were no plans to relocate bus stops to the original locations on the property.
A spokeswoman for the Kansas City Area Transportation Authority released a statement to KMBC:
"KCATA has been advised by Walmart of the need to relocate the RideKC bus stop, which serves a large number of transit customers. Because of the change to be made quickly, KCATA's first step was to assess the areas near Blue Ridge Crossing that would still allow us to provide customers with access to jobs, health care and shopping. From there, we reached out to homeowners associations, grocery stores, churches, restaurants, and other businesses near stops to find the best transit stop locations for all stakeholders.
"The stops were ultimately chosen because they provide a safe stopover point for bus operators, continuous customer access to the mall and available sidewalks. RideKC's security team will continue to monitor new stops. transit, providing an increased presence in the Blue Zone ridge crossing.
"Stops will be reassessed in April when RideKC changes routes for the revamped RideKC Next system."