New website invites tourists to visit Manassas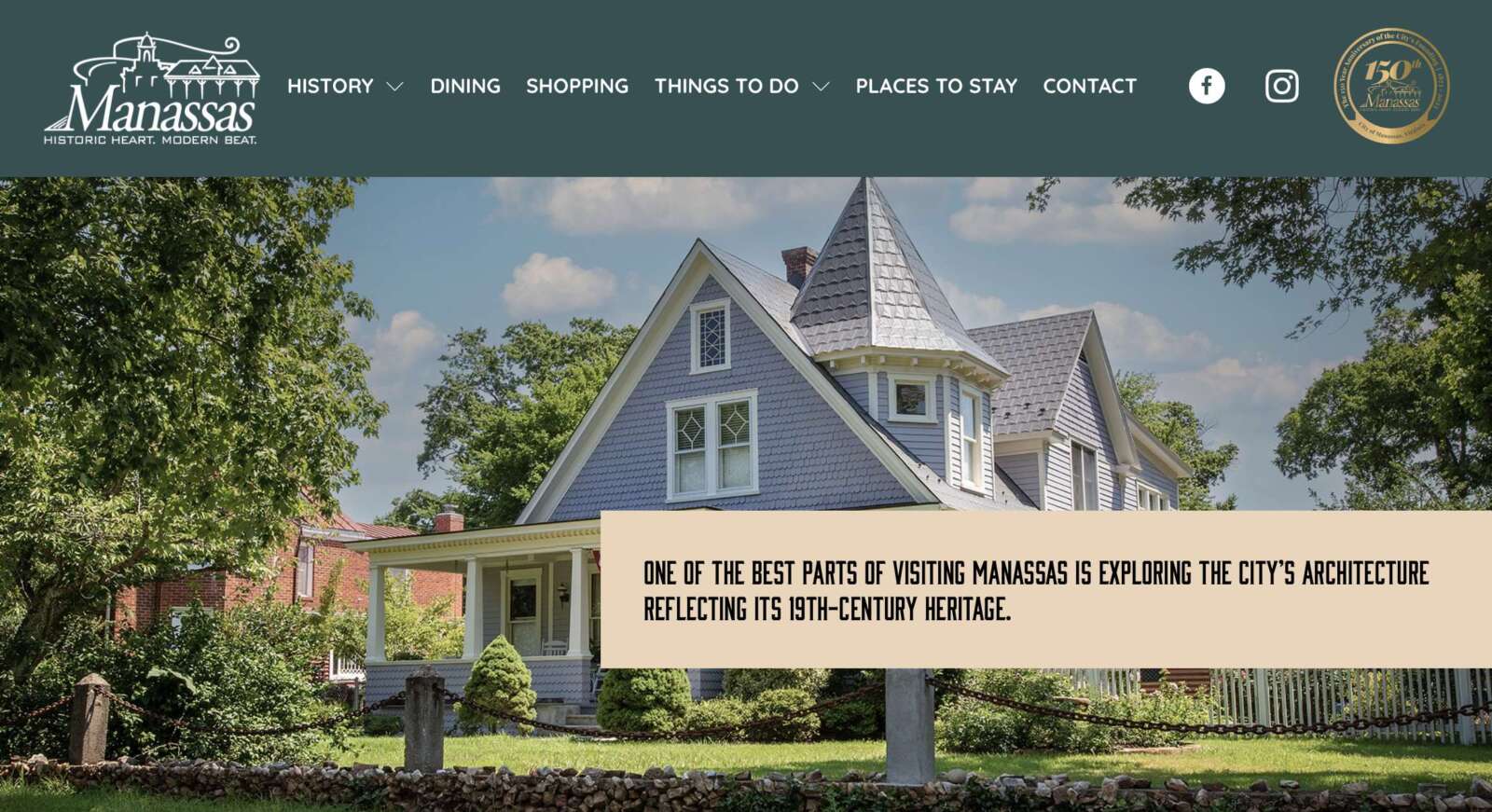 The City of Manassas has launched a new tourism website.
Using the existing visitmanassas.org URL once owned by Historic Manassas Inc., the redesigned website highlights experiential opportunities in the community. The new website features stories about the city's pre-war architecture, the "Manassas" group with Stephen Stills of Crosby, Stills, Nash and Young, and Liberia Plantation.
The Historic Manasas, Inc. website is now historicmanassas.org.
Nearly 500,000 people visit Manassas each year for parades, fairs, festivals, and farmers' markets. Thousands more come for walks, sight seeing, shopping and a drink and a meal.
The website features a rotating calendar of events, links to popular attractions, places and businesses.
"Tourism is vital to the economy, and our unique local shops and restaurants depend on visitors," says Patrick Small, Director of Economic Development. "The City has spent the past decade working to revitalize the historic downtown, acquire and renovate historic sites and parks, and attract small businesses. We have created a special place for residents and visitors. Our new website highlights this.
In 2023, the city will celebrate its 150th anniversary.