Things to Note for Creating a Unique Ecommerce Website!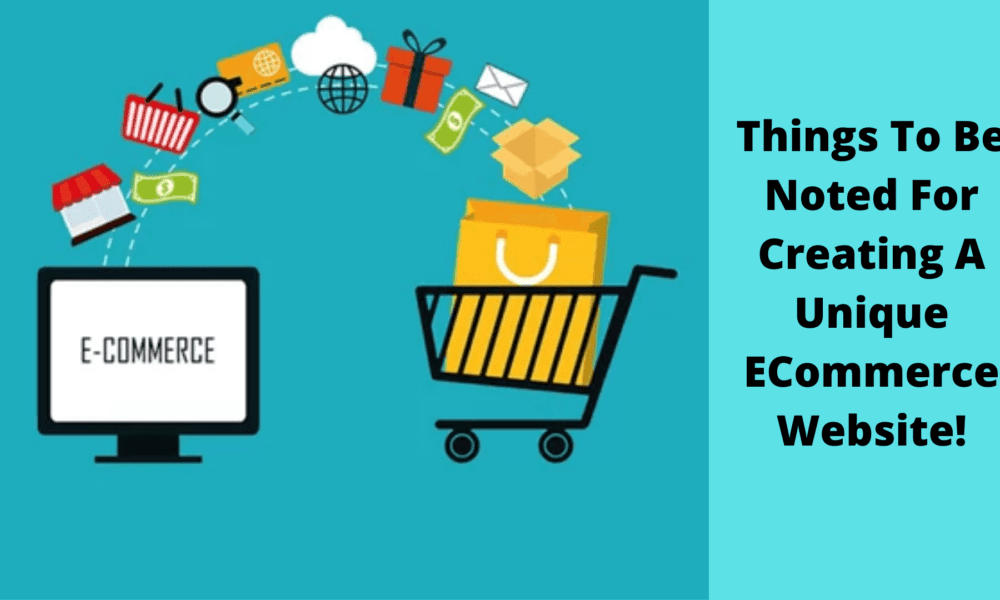 The world is slowly moving towards achieving a fully connected generation. Not only does the Internet serve as a place for them to socialize, but everything essential, from education to shopping, every aspect requires them to rely on the Internet.
It is because of this trendy concept of online inclination that e-commerce is flourishing to great heights. Online stores are buzzing with e-customers. But you have to know how to capture them through advertising.
Marketing Via Websites
To get the attention of customers, you have to advertise their products or ideas. They have to sell them to the right places and through the right strategies. Marketing is very important in educating people about the business.
Just like billboards and billboards that advertise products and places to find them, online businesses need a platform to showcase their products or ideas. This is the role of websites. A well-designed website can give an extra boost to the promotion and success of your business online.
Steps to Create a Unique Online Website
A few simple and easy steps can help build a unique ecommerce website, thanks to the presence of great ecommerce builders like WordPress, Wix, and Squarespace. They usually do all the hard work for you and help you do business with ease.
Look for a reliable ecommerce builder: The job of these website builders is to help you set up your online store with all the customizations you need. We can keep adding and upgrading as the business grows. Most people like WooCommerce for building an online store. It has several plans to choose from depending on your needs.
Select your domain: The website services usually ask you to choose a domain name for your business. This can be done through the domain verification tool.
Development planning: What will your website look like? There are many themes to choose from but they can be customized according to its brand. It should always be kept simple and user-friendly. The online shopping experience should be enjoyable for any customer. The site must be responsive.
Website Design: In an online business, you can't see your customers in person. You have to build trust blindly. So to keep them coming back and forth, you have to make the website attractive and easy. The layout design should be clean, yet smart and user-friendly.
Offer incentives and offers: Customers should receive incentives and they should appear on the homepage as pop-ups or promotional emails. Email marketing is a good strategy to attract customers and increase sales.
Provide support systems: A 24/7 support system by phone, email or live chat should be provided to customers so that users know that you are always there to help them. Social media can also be used as a platform for advertising.
Scope of opinions: Any customer will buy a product after reading the reviews. So be sure to provide a space to give your opinion on the purchase of the product. Good reviews can help increase sales. Product reviews can also be implemented to give customers a say.
Consult the portals: Payment options should be simple and secure. After all, no customer would want to be bothered by paying out money.
Conclusion:
Running an online business is often better than a storefront because it has the flexibility to scale and grow. They have no geographic barriers and can deal with a wide range of clients. All you need is a suitable and attractive website to attract as many customers as possible. However, you have to focus on making it user-friendly and easily navigable with great customer service. So be the boss of your website and start with your dream project.
Latest articles by John Furrier
(see everything)