Two ex-Revoluters' Gen Z shopping app raises $3 million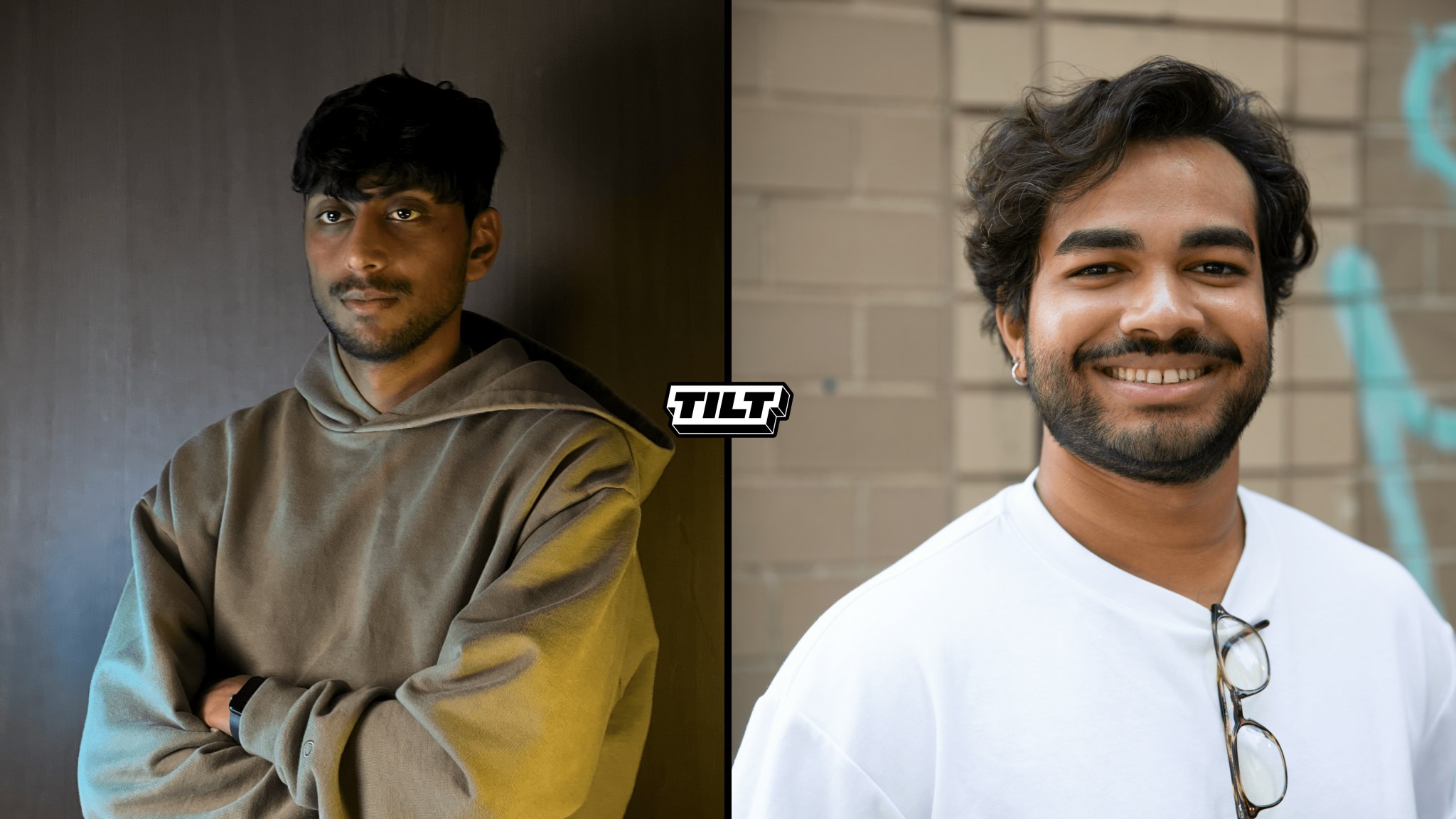 If Instagram, TikTok, Depop and Chinese live shopping channels had a love child, it would look like Tilt. The application is a social media platform, an e-commerce site and fintech payment platform – with a bit of gaming sprinkled over it – and it launches today.
The London-based startup, founded by two early Revolut employees, has raised a $3 million pre-seed round led by venture capital firm Earlybird.
Co-founder Neil Shah joined Revolut as employee number five in 2015 while CEO Abhi Thanendran joined in 2016 as the neobank's first data hire.
What does Tilt do?
Tilt is a shopping app designed as a social media app. Brands have profile pages where they can upload videos of models wearing their products or of their products being made, as well as live content.
Users also have profile pages that become more customizable as they purchase items within the app. Whenever a user purchases a product from a specific brand, a "collectible" badge from that brand is pinned to their profile page.
Tilt's co-founders say they want to bring that real millennial feeling of shopping as a social occasion into the virtual world of Gen Z. Users can follow their friends' profile pages; there is a chat function where they can talk to other users in real time; they can connect together to the same live stream and use the live chat function; and they can also upload videos together – think TikTok is shopping.
It has 100 brands (most of which are small businesses) signed up to sell their products through the app at launch, all of which were found through Instagram. However, you won't see Hollister or Primark popping up on Tilt anytime soon.
"They're all much more specialized," co-founder and CEO Abhi Thanendran told Sifted. "They have between 500 and 1.5 million followers on Instagram, but they have a specific aesthetic that their fans subscribe to. And they must have unique brand values.
For example, one brand makes all of its bags entirely out of apple leather, a material made from leftover apple pomace and the byproducts of the peel when making fruit juice. Another brand, Sifted, uploads videos of a designer cutting holes in old basketballs to make handbags.
Payments are integrated into Tilt so shoppers can purchase items directly from a brand's in-app page using their preferred method – anything from Apple Pay and Google Pay to buy now, pay later (it will add Klarna soon).
Tilt will take a cut of in-app sales. Longer term, he wants to take inspiration from the Metaverse book and monetize how people represent themselves virtually in the app through customizable profiles. It will also add premium functionality for brands that want to access additional features like giveaways and live sales events within the app.
Who invests in Tilt?
German VC Earlybird led the way

London VC Seedcamp (where Shah mentored for three years)

The American company TQ Ventures, which counts Justin Bieber's manager, Scooter Braun, among its three co-founders
How is the market?
The idea of ​​social commerce originated in China, where live shopping channels and social commerce mini-apps within WeChat have been around for more than five years.
In Europe and the United States, the idea was slower to take off. Until now, it was restricted to social apps Instagram, TikTok, Snapchat, Facebook, and Pinterest, all of which have in-app purchase options.
The Tilt co-founders use Instagram to find brands for their app, but they don't see its shopping feature as direct competition. Instead, they plan to sit next to him.
"Their shopping functions never really kicked off," Shah told Sifted. "Brands can still use Instagram for their pure aesthetic representation, but they will come to us to sell."
"We see ourselves somewhere between Depop and Farfetch, but not Amazon. We want to be the best platform for the products you are passionate about," says Thanendran. "But you wouldn't come to Tilt if you wanted to buy a toilet plunger."
Amy O'Brien is a reporter at Sifted. She tweets from @Amy_EOBrien and writes our fintech newsletter — You can register here.